Availability:
In stock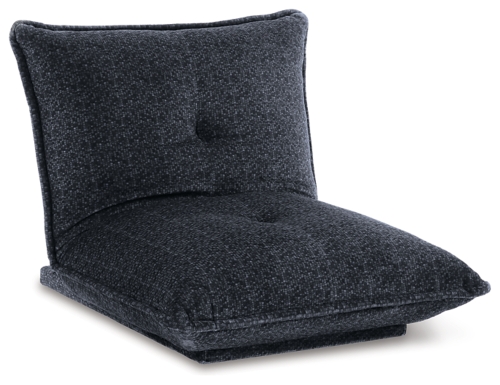 Description:
Accent Chair
Dimensions:
Inches: 33.25" W x 41" D x 26.75" H
Metric: 844.55mm W x 1041.4mm D x 679.45mm H
Item Description:
Relax in ultimate comfort with this cozy lounge chair in charcoal gray. This versatile design has 3 different adjustment settings to choose from and can even be used as a comfy floor pillow.
Series Features:
Floor Accent Chair. Upholstered in Blue-Gray Plush Polyester Fabric. Tight Back and Seat Cushion. 3 Position Ratchet Back.
Weight (lbs/kgs):
57 / 25.85
Cubes (ft/m):
10.63 / 0.3
Cover Name: POLYESTER 100