Availability:
In stock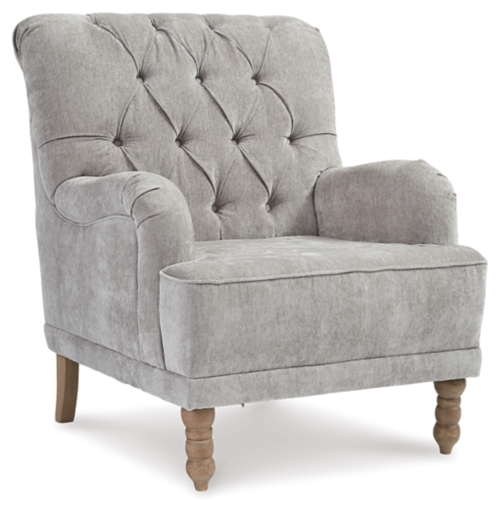 Description:
Accent Chair
Dimensions:
Inches: 31" W x 30" D x 38.25" H
Metric: 787.4mm W x 762mm D x 971.55mm H
Item Description:
Give your classic style a modern edge with this cool accent chair. The diamond tufted back and Dove gray color combine to create an elevated piece that pays homage to time-honored design while remaining entirely current.
Series Features:
Accent Chair. English Arm. Upholstered in Dove Gray Polyester Fabric. Diamond Tufted Back and Tight T-Seat Cushion with Platform Seating Construction. Turned Wood Legs in Light Brown Finish.
Weight (lbs/kgs):
61 / 27.67
Cubes (ft/m):
20.91 / 0.59
Cover Name: POLYESTER 100