Availability:
In stock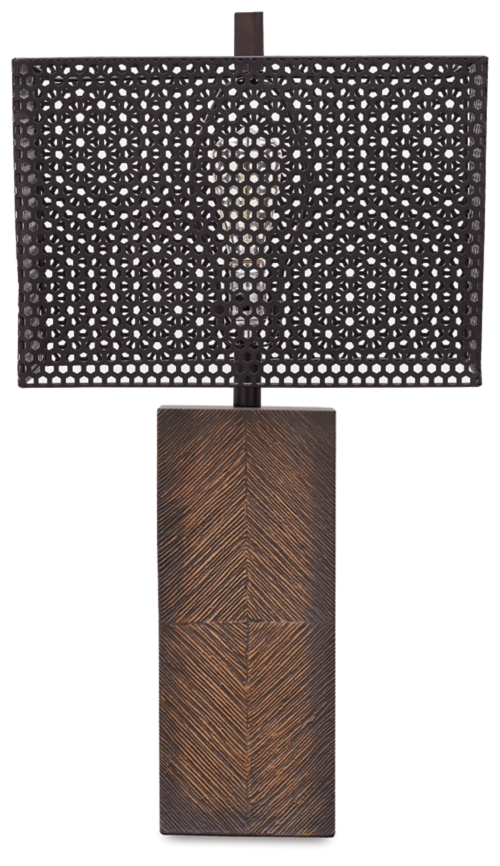 Description:
Paper Table Lamp (1/CN)
Dimensions:
Inches: 16" W x 9.13" D x 28.75" H
Metric: 406.4mm W x 231.9mm D x 730.25mm H
Item Description:
Like an elegantly modern suit, this cool table lamp provides fashionable structure to your home decor. Made of composite paper with a metal shade, this lamp is at once urban, architectural and bold. Create a new mood in an instant when you turn on this source of inspiration.
Series Features:
Antique Brown Finished Paper Composite Table Lamp. Metal Rectangle Shade. 3-Way Switch. Type A Bulb - 150 Watts Max or 25 Watts Max CFL.
Weight (lbs/kgs):
14 / 6.35