Availability:
In stock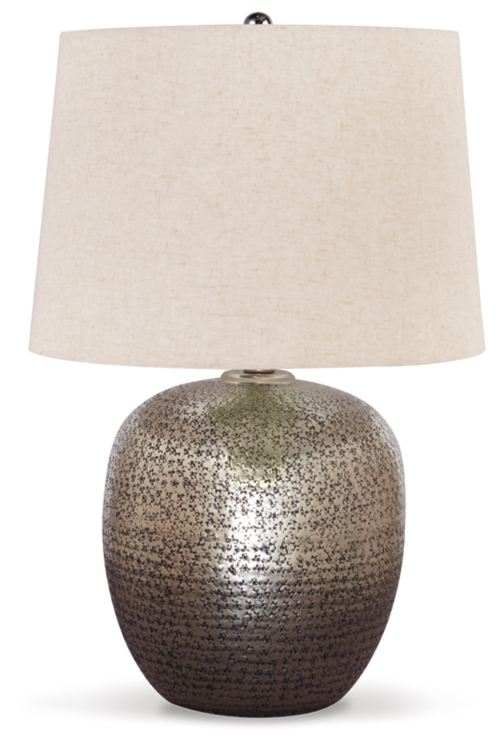 Description:
Metal Table Lamp (1/CN)
Color:
Antique Silver Finish
Dimensions:
Inches: 15" W x 15" D x 23.13" H
Metric: 381mm W x 381mm D x 587.5mm H
Item Description:
Stay trendy with hammered aluminum that exudes urban refinement. This table lamp's silvertone sheen will fill any space with well-lit splendor.
Series Features:
Antique Silver Finished Hammered Aluminum Table Lamp. Modified Drum Shade. 3-Way Switch. Type A Bulb - 150 Watts Max or 25 Watts Max CFL. Due to the hand crafted nature of this product, some variations may occur.
Weight (lbs/kgs):
11 / 4.99
Cubes (ft/m):
2.49 / 0.07