Delivery, Installation, and other Services
Since 1980, Home Video Library Electronics has been locally renowned for its exceptional customer support and friendly customer service. Now, nearly forty years later, we strive to continue and improve upon this tradition, offering delivery, installation setup, and in-home or over the phone troubleshooting and support for everything we sell.
Deliver and Installation

TV Delivery
Furniture Delivery
Home Theater Installation

Service and Consultation

Troubleshooting
Reconnect Equipment
Program Universal Remote

Tape to DVD Conversions
Rear-projection Bulb Replacement
Appointments for delivery, installation, or service are available Monday through Thursday, Friday, and Saturday between 10 am and 5 pm. Rates start at $99/hr. Generally, we're willing to cover any part of the greater Portland metro area (or further, if need be), though additional fees may be applied to compensate for additional travel time and fuel costs. Use the map below to roughly estimate trip fees.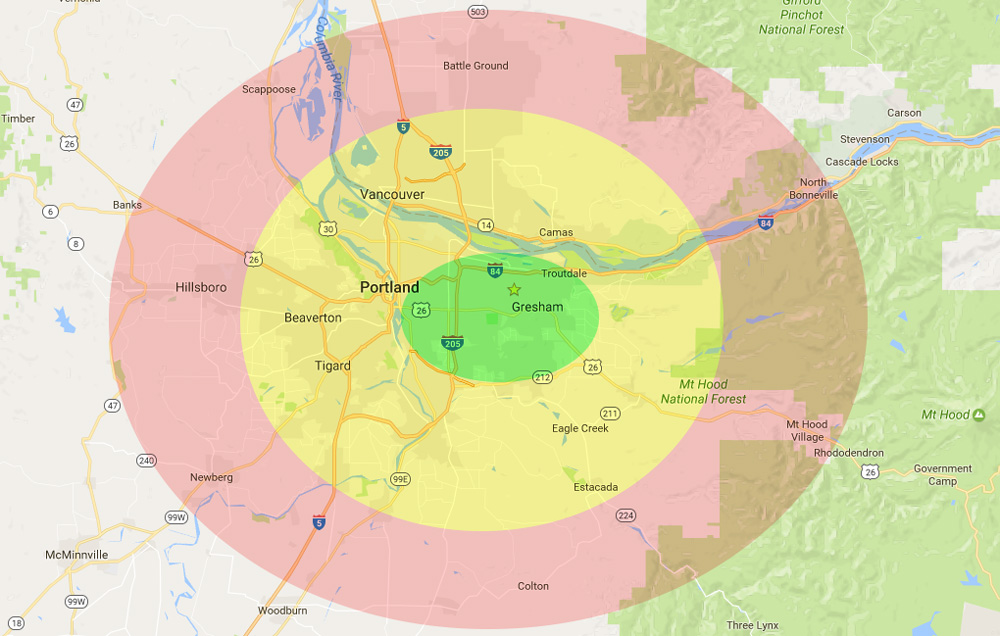 GREEN: No additional travel charge
YELLOW: Additional $25 travel charge
RED: Additional $50 travel charge
---
Delivery and Installation